This text was written for the Niras Gender & Human rights sector monthly newsletter. Another shorter version was published, you can read it here. Below is the full version. Interview conducted by Raju, text by Hanna.
Working for dignified menstruation management is a crucial part of achieving WASH for all. Menstrual hygiene management (MHM) ties closely together to water, sanitation and hygiene (WASH) issues regarding open defecation and total sanitation, access to water and hygiene, such as access to sanitary products. Reaching Sustainable Development Goal 6.2 on ending open defecation and reaching safely managed sanitation services and handwashing with soap and water will not be possible if women and girls are prevented from using taps and toilets during their menstruation. This is the case for many women and girls in Nepal.
In many Hindu caste-culture communities of Nepal, particularly in the western provinces of Sudurpaschim and Karnali, there are strong stigmas and taboos related to menstruation, with menstruating women and girls considered ritually impure and given strict rules to follow. These religio-cultural practices are in Nepal referred to as Chhaupadi, Chhui or Chhau depending on the community, and most commonly restrict women and girls from cooking, eating certain products, participating in religious ceremonies and touching others. However, in some communities, women and girls are further prohibited from using toilets or touching water taps, or even staying in the same house with others, having to stay in so called chhau huts or in animal sheds. This form of banishment has been associated with physical and mental health impacts, and even deaths e.g., due to animals, cold and suffocation. Jiwani Shahi moved from a community with few restrictions to the district of Humla when she married, and was shocked by the restrictions placed on her by her in-laws and the community.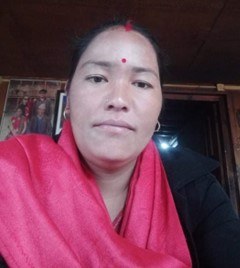 Jiwani Shahi
"I was told to stay in a stable with the horse during my menstruation. I had to stay there for 3 days each time. Insectbites were a common problem that I had to tolerate. Womena nd girls here go to rivers and bushes for defecation. After bathing in a separate creek on the fourth day, I was allowed to stay in the house again, in a separate room. After the fifth day, I would need to bathe again, as well as spray myself with cow urine and dung water. Only after that was I allowed to enter my home as usual. All these restrictions, and being regarded as impure due to my menstruation was very painful for me. I decided I had to do something."[Pictured Jiwani Shahi from Simikot Rural Municipality of the district of Humla who shared her story on Chhui]
Discriminatory practices related to menstruation were outlawed by Nepal's Supreme Court in 2005 andmade a criminal act in 2017, and menstrual hygiene management has gotten increasing attention in Nepal in both media and the number of organizations working for changed attitudes and improved menstrual hygiene management. For example, there have been efforts to ensure sanitary pads are free for all girls in schools, and training for local communities on how to make their own reusable pads.
However, the practice still prevails due to e.g., overall gender disparity in Nepal's society, religious and superstitious beliefs, illiteracy and lack of education and community endorsement of the practice, especially by religious leaders. Stigma and discrimination, such as exclusion from the community and being blamed for misfortune is something many women who stop practicing chhaupadi report. This was also the case for Jiwani Shahi.
"I started to talk to the members of my family [about chhaupadi being wrong]. My family and my mother-in-law are educated. They accepted that I would stay in the same house during my menstruation. But there were big objections from the neighbors and the community. They refused to eat in my family's house, because it was now seen as impure because of me. If my family members got sick, the others in the community would judge us and say that it was because of me not following the menstruation related restrictions. At the same time, campaigns to destroy the chhau huts, sheds where women would stay during menstruation, were carried out by different organizations and the police. But even so the community refused to change their ways or their mindset. Due to community pressure, I was eventually no longer allowed to stay in the house during my menstruation, and had to stay on the open balcony. My family was forced to organize a big holy event, puja, to make the house pure again. Only after this, neighbors and the community started to visit and share our food again."
In combination with restrictions and norms on impurity, lack of knowledge around menstruation, adequate facilities (toilets, taps, disposal) and sanitary products make it hard for girls and women to practice dignified menstruation management. For women and girls with disabilities facing further stigma and relying on caretakers, it can be more difficult still. Working towards WASH for all must include working to change harmful social, cultural and religious practices and beliefs that prevent women and girls from accessing their WASH needs.
"My wish is that there would be no discrimination in connection to menstruation. I strongly believe that no girl or woman should need to bear such pain connected to menstrual management in the future. All stakeholders should work to change the situation so we can have dignified menstruation management."
For Jiwani's goal of Dignified Menstruation Management (DMM) to become a reality in Karnali, women and girls need to have access to toilets and taps during their menstruation, both in and outside the home, as well as access to information and safe and comfortable sanitary products that can be reused and safely disposed of. Education on menstruation management for all is vital to end stigma related to menstruation. For girls, free sanitary products provided by schools, education on DMM and accessible WASH facilities are critical to prevent school drop-out.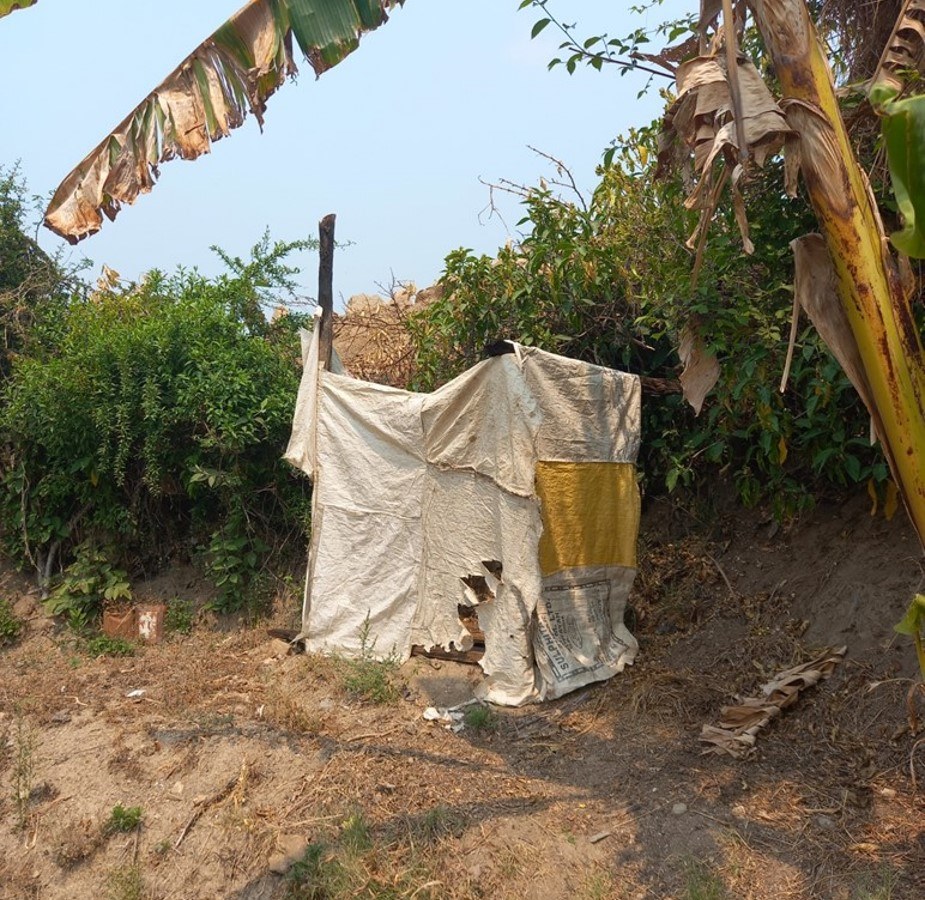 [Pictured a so-called temporary toilet to be used by women and…
Apart from ensuring access to facilities and products needed for DMM, DMM cannot be realized in Karnali without attitude change throughout the Province through intensive awareness raising efforts. Breaking menstrual taboos and changing social norm is a challenge, but multilevel, multisectoral interventions with massive awareness raising campaigns, working with religious authorities and activating the active community mobilization across generations, supporting local government to uphold laws of, incorporating MHM in school curricula, working with teachers and youth networks are a start. Dignified menstrual health and hygiene is far more than dealing with periods and access to safe hygiene, it is key to unlock positive outcomes across the lifecycle of those who menstruate, contributing towards gender equality and overall positive social and economic development in communities – and WASH projects can have a big impact.